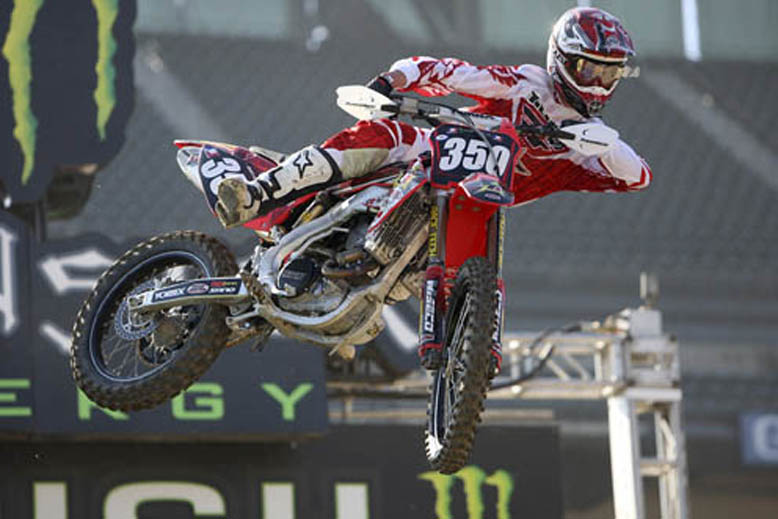 My name is Benjamin Daniel Evans. I live in Boise, Idaho and have grown up here. I am nineteen years old and have raced dirt bikes since I was six years old. God has really blessed my life from an early age. I grew up in a Christian family. My parents have always taken me to church and have taught me about Jesus. I even went to a Christian school throughout my education from kindergarten to my senior year at Cole Valley Christian. I accepted Christ at an early age.
I never was one of those rebellious kids who went to parties, got drunk, did drugs, or messed with girls. I have always known right from wrong and usually tried to stay out of trouble. I had a distinct period in my life in high school where Jesus really transformed me. As I got older going into my freshman year, I started to drive myself to school. I started making more decisions on my own. I think a lot of kids experience a certain type of freedom as they grow older and leave their parents. I soon began listening to whatever music I wanted and hung out with friends that I chose.
During my sophomore year I had my first girlfriend. We dated for almost two years, well into my junior year. At the time I thought I knew what I was doing, but honestly I was maybe a little immature. I had never kissed a girl or anything and was curious about the opposite sex. I did some things I shouldn't have which hindered my relationship with God. She eventually broke up with me, which was tough at the time, but I think it was the right thing to do. God used this tough time in my life for me to examine what I was about, and who I wanted to be. I distinctively remember deciding I was tired of living a luke warm life in my relationship with Jesus. I was either going to go all out for Jesus or not at all.
I knew what life had to offer without Jesus, and it was only fun for a while but no lasting joy was present. I decided I wanted to live for him one hundred percent. My senior year was so exciting because of my decision. I had never really spoken out to others sharing about Jesus. I did some pretty radical things like jumping over a fire truck for a youth group in Oklahoma getting to share my testimony as well. I spoke at my school chapel, rode my dirt bike into my local church at Capital Christian Center, shared my testimony at a new year's party, and reached out to my close friends. God used me in ways that I would have never imagined. I never had spoken in front of large crowds. God helped me conquer my fear by giving me His peace which really surpassed my understanding.
After high school I began racing motocross and supercross professionally. It has always been my childhood dream to race supercross. God has used my gifts he gave me as a platform to share with others what he has done in my life. It's a miracle where I am at now in my life. A few years ago it would have been hard for me to tell you that I would have been racing supercross. Jesus has allowed me to progress so fast in this extreme sport of racing and has opened several doors for me to race. I continue to put my faith in Him to lead me where He wants. The motorcycle industry definitely needs God, and I know this is where He wants me to be for now. I have bounds of opportunity to spread some light onto my team and other racers by my example of what Jesus can do in someone's life.
To sum it all up, I did not wake up one day and decide to be religious. Religion has never been something I desired. I can honestly say Jesus has changed my life and a relationship with Him is far more valuable than anything. I look into my past and can see what I would have been like without Him. Jesus has given me joy and has taken the burden off my back bringing peace in my life. If you ask Jesus into your heart, I know He will do the same for you.
God Bless, Ben Evans #350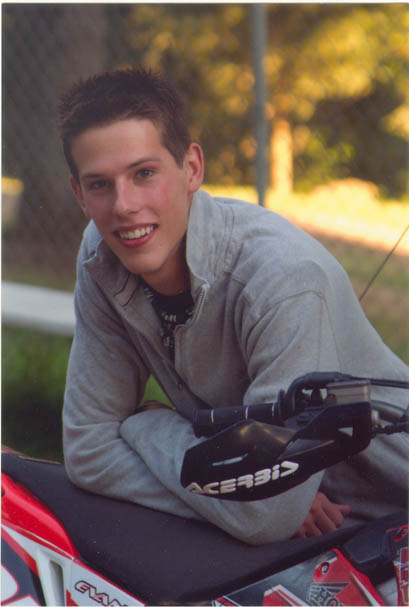 Web site references: www.facebook.com or www.panicrev.org